| | |
| --- | --- |
| | The popular saying goes that you can judge a person by the way he/she keeps his/her hair. So how do you take care for your hair? Most men and women maintain cool hairstyles and looks to keep in touch with the current trends. Women love highlighting their hair with light and lower colors to add beauty to their natural hair. Salons and beauty parlors have opened up in the corners of most streets to cater to the ever-growing need for proper care of maintenance of hair. |

Hair-loss is as regular as common cold and is probably the single most depressing condition that can affect an individual. Baldness or hair-loss used to mainly affect adults but the situation is changing now and there are numerous instances of teenagers affected by this condition. So what is really the cause of hair-loss?

Hair experts have highlighted a couple of reasons for this condition and some of them are stated as under:

Countless men and women all over the world suffer from hair loss. Hormonal imbalance is the chief reason for thinning hair. This involves the damaging effects of the hormone DHT (Dihydotestosterone). Illness or surgery, medications like anticoagulants, anti-depressants and blood thinners, infections of the scalp and heredity are counted among other reasons for hair-loss.

As time passes, this annoying problem starts affecting your emotional health. It creates anxiety among people of all ages. Men particularly face serious trouble as they do not publicly express their anxieties. As a result, several men and women develop a low self-esteem and depressive attitudes over a period of time.

Losing 100 hair strands per day is normal. This happens because your hair grows in cycles and 10 percent of your hair that was in a resting phase has started shedding. When the loss of hair is excessive or in chunks at a time, you should start searching for a solution. This page will help you simplify your search.


The treatments currently available are expensive and include various forms of laser surgery to hair transplants. Over-the-counter drugs or prescription medication are among the other preferred options. Medications like minoxidil (Rogaine) and finasteride (Propecia) cause skin irritation, itch, swelling of face or tongue, contact dermatitis, light headedness, and decreased libido. So would you prefer going for these really expensive treatments or opt for an alternative that is safe as well as effective?

| | |
| --- | --- |
| Only TrichoZed™ provides nutrition and protection to the hair without causing any side-effects. This is exactly the reason why TrichoZed™ is chosen and preferred by men and women around the world. TrichoZed™ specifically acts against the root cause of falling hair and sets in a normal hair cycle. This formulation is known to produce long-lasting results. | |


| | |
| --- | --- |
| | TrichoZed™ is the most effective pill that is available over the counter and thousands of men and women chose to use the pill. TrichoZed™ has rewarded these faithful users and bestowed them with a growth of dense hair. This has consequently eased their anxieties. TrichoZed™ effectively blocks the formation of DHT (dihydrotestosterone) and shields hair follicles from further shrinkage. It revitalizes the root of hair by increasing the blood flow to the follicles. People can now feel the security against thinning of hair. |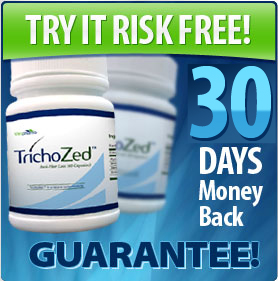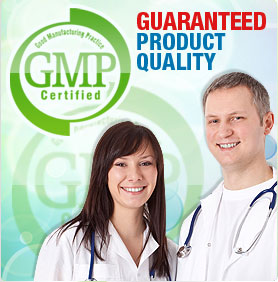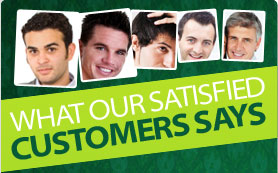 Medical Review
Hormonal imbalances, genetic and medical conditions, mineral deficiency and stress severely affect the health of hair. There are many alternatives to treat problems of hair loss and I do not support any one discipline. I choose the best or the most suitable course for my patients and have developed an opinion about the drugs that are used against alopecia. I prescribe natural products over chemical ones, especially for alopecia. TrichoZed™ is the most appropriate supplement that helps to stop such hair loss. It is safe and effective as it a natural supplement that has gone through several clinical trials.
- Ralph Hall, Auckland, NZ
Customer's Review
"...and my hair loss problem was getting worse every passing day and I could not do much about it. I considered hair transplant surgery two years ago but finding a good surgeon was difficult. To be honest, I found it difficult to trust my doctor. TrichoZed™ was something that I found out while surfing the internet and I was skeptical of its use at first but then decided to give it a try. I am happy that my hair-loss has stopped completely and my hair has started growing back since the last six months..."

- Angelina, 33, Nebraska, U.S.A

"...TrichoZed™ is the best thing that I had chosen for myself in the last year. My hair had stopped falling and besides this, it had also started growing. Guys and girls, this is a cool supplement! I no more fear the diminishing hairline…"
- Robert, 37, Quebec, Canada
"...I was a bit depressed when I saw an increasing number of hairs on my comb. I knew that this won't stop until I found some solution. My doctor recommended TrichoZed™ and I religiously used the pills for six months. The results are really worth mentioning. In addition to controlling the hair-fall, it has made my hair thick and lustrous..."
- Charlotte, 33, Melbourne, Australia